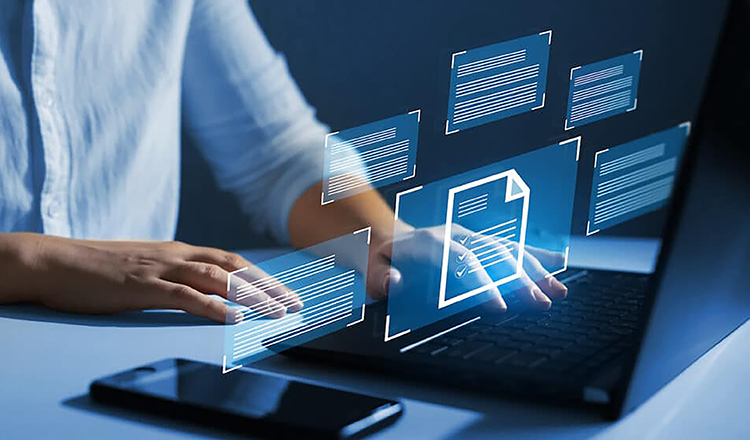 In this section you will find all the end-of-series products marketed by WTD, organized by groups and subgroups as per the home page, at a decidedly off-market price (while stocks last).
They are all obviously new products, which reflect previous productions in style & design (substantially the same as today's).
All the technical data sheets of each single article of the different series, both as datasheets and as mechanical drawings, are available simply by clicking on the relevant icons, thus directly obtaining all the necessary information.
The quantities may not always be updated, so we suggest contacting our marketing department for the real and effective quantities available at the time of the request.
FOTO
TECNOLOGIA
SERIE
CODICE
DESCRIZIONE
DAT
DRW
€ PREZZO
QTY
Stand/ Brackets Version
Stand
VET
TTA0ST-DESKEX

Stand VET Series/ VESA Attachment/ 75-100/ Desktop Version/ Adjustable inclination 90°-180°
7
Stand
VET
TTA0ST-VERLARGE

Stand VET Series/ VESA Attachment/ 75-100/ Portrait High Version/ Adjustable inclination 0°-45°/ Internal Van for PC/ Lock Back Door
1
FOTO
TECNOLOGIA
SERIE
CODICE
DESCRIZIONE
DAT
DRW
€ PREZZO
QTY
Indoor Wallmount
Digital No Touch
AOC
MMA-E2260SWDA
21,5" 16:9/ Wallmount Monitor/ AOC Series/ Desktop Office Version
2
Digital No Touch
ASIM
MDLA-2153-M
21,5" 16:9/ Wallmount Monitor/ ASIM Series
1
Digital No Touch
MONOLITH
MDSM-2153-UHF
21,5" 16:9/ Wallmount Monitor/ MONOLITH Series/ Wide Industrial Panel -20°+70°-105TNI Op. Temp./ Outdoor/ 1K Nits/ CF System/ Antivandal
1
Digital No Touch
LIT
MOHL-2383
23,8" 16:9/ Wallmount Monitor/ LIT Series/ Bezel Front/ Black Crystal Glass
6
Digital No Touch
AOC
MMA-E2450SWDA
24" 16:9/ Wallmount Monitor/ AOC Series/ Desktop Office Version
3
Digital No Touch
NUBY
MDLN-3203-M
32" 16:9/ Wallmount Monitor/ NUBY Series/ Slim Profile/ Player
3
Digital No Touch
NUBY
MDSN-4303-M
43" 16:9/ Wallmount Monitor/ NUBY Series/ Slim Profile/ Player
7
Digital No Touch
SATI
MDSS-4303-IH
43" 16:9/ Wallmount Monitor/ SATI Series/ 2K Nits/ Quiet Operation Fan-less Design
2
Digital No Touch
MONOLITH
MDSM-4903-UHA
49" 16:9/ Wallmount Monitor/ MONOLITH Series/ Wide Industrial Panel -20°+70°-105TNI/ Outdoor/ 2K Nits/ CF System/ Antivandal
1
Digital No Touch
NUBY
MDSN-4903-MGFB
49" 16:9/ Wallmount Monitor/ NUBY Series/ Slim Profile/ AR Coating/ Full Black Color/ Player
1
Digital No Touch
SATI
MDSS-4903-IH
49" 16:9/ Wallmount Monitor/ SATI Series/ 2K Nits/ Quiet Operation Fan-less Design
3
Digital No Touch
MONOLITH
MOM-5503-RW3-OCW
55" 16:9/ Wall Mount Monitor/ MONOLITH Series/ Android 9.0/ Industrial Panel/ 3K Nits/ Outdoor/ Cooling Fan System Included/ Waterproof/ 2K/ Antivandal/ Tempered/ Whyte Color
1
Digital No Touch
ASIM
MDLA-5503-M
55" 16:9/ Wallmount Monitor/ ASIM Series/ Player
8
Digital No Touch
MONOLITH
MDSM-5503-UHA
55" 16:9/ Wallmount Monitor/ MONOLITH Series/ Wide Industrial Panel -20°+70°-105TNI/ Outdoor/ 2K Nits/ CF System/ Antivandal
1
Digital No Touch
NUBY
MDLN-5503-M
55" 16:9/ Wallmount Monitor/ NUBY Series/ Slim Profile/ Player
3
Digital No Touch
SATI
MDSS-5503-IH
55" 16:9/ Wallmount Monitor/ SATI Series/ 2K Nits/ Quiet Operation Fan-less Design
2
Digital No Touch
INDY
MDHI-6503
65" 16:9/ Wallmount Monitor/ INDY Series/ 2K Resolution/ 500 Nits
2
Digital No Touch
LAY
MDBL-6503-M
65" 16:9/ Wallmount Monitor/ LAY Series/ 2K Resolution/ 500 Nits/ Player
3
FOTO
TECNOLOGIA
SERIE
CODICE
DESCRIZIONE
DAT
DRW
€ PREZZO
QTY
Indoor Embedded
No Touch
MIX
FPAL-1042
10,4" 4:3/ Embedded Flat Panel/ LV Series FG100401DSCWBG0/ 300 Nits 10~60/ 800*600/ Ttl Digital 8 Bit/ No Driver/ MTBF 10Khrs
1
No Touch
MIX
FPAL-1212
12,1" 4:3/ Embedded Flat Panel/ LV Series 21SN01 V.4/ 300 Nits 30~85/ 800*600/ LVDS 6/8 Bit/ With Driver Built In/ MTBF 30Khrs
1
No Touch
IOWE
WTDOML-1562
15,6" 16:9/ Embedded Open Frame IOWE Series/ Standard Panel 0°+50°-68TNI Op. Temp./ Dual Power 220-12V/ Built-in Front
58
No Touch
IOWE
WTDOML-1562-VH
15,6" 16:9/ Embedded Open Frame/ IOWE Series/ 1K Nits/ Dual Power 220-12V
1
No Touch
IOWE
WTDOML-1562-H
15,6" 16:9/ Embedded Open Frame/ IOWE Series/ 1K Nits/ Dual Power 220-12V
2
No Touch
BUS
OFGV-1852
18,5" 16:9/ Embedded Rear Open Frame/ BUS Series
1
No Touch
REW
WTDOMLR-1902-A
19" 5:4/ Embedded Open Frame/ REW Series/ Dual Power 220-12V/ Plastic Front
2
No Touch
REW
WTDOMLR-2152-A
21,5 16:9/ Embedded Open Frame/ REW Series/ Dual Power 220-12V/ Plastic Front
2
No Touch
AOC
OFAA-2152-50NK
21,5" 16:9/ Embedded Open Frame/ AOC Series/ Vga
312
No Touch
AOC
OFAA-2152-50AK
21,5" 16:9/ Embedded Open Frame/ AOC Series/ Vga, Dvi
81
No Touch
AOC
OFAA-2152-60DA
21,5" 16:9/ Embedded Open Frame/ AOC Series/ Vga, Dvi
78
No Touch
IOWE
WTDOML-2332-A
23" 16:9/ Embedded Open Frame/ IOWE Series/ Dual Power 220-12V
1
No Touch
TACC
MOST-2382
23,8" 16:9/ Embedded Monitor/ TACC Series/ Meet Front
2
No Touch
VAL
OFHV-2382
23,8" 16:9/ Embedded Open Frame /VAL Series/ Dual Power 220-12V/ Black Crystal Glass
2
No Touch
BUS
OF0B-2602
26" 16:9/ Embedded Rear Open Frame/ BUS Series
10
No Touch
TEV
OFHT-3202
32" 16:9/ Embedded Open Frame/ TEV Series/ Strengthened Cover
1
No Touch
TOP
OF1T-3203
32" 16:9/ Embedded Rear Open Frame/ TOP Series
1
Touch PCAP
BOND
TOFSPB-1012-5HGB
10,1" 16:10/ Embedded Open Frame Touch/ PCAP 10P/ BOND Series/ Standard Panel 0°+50°-68TNI Op. Temp./ Semi-Outdoor/ Optical Bonding/ 1K Nits/ Antivandal/ AR Anti-Reflective/ Waterproof/ 5mm/ Light Sensor
1
Touch PCAP
RITO
TOSPR-1562-WO1GT5
15,6" 16:9/ Embedded Open Frame Touch/ PCAP 10P/ RITO Series/ HannStar Ultra-Wide Industrial Panel -20°+70°-105TNI/ Outdoor/ 850 Nits/ Tempered/ AG Antiglare/ 5mm/ Light Sensor
1
Touch PCAP
LUNES
TOFSPL-2152-6HGZ1
21,5" 16:9/ Embedded Open Frame Touch/ PCAP 10P/ LUNES Series/ Wide Industrial Panel -20°+70°-105TNI/ Outdoor/ 1K Nits/ Antivandal/ Waterproof/ 6mm/ Front Opening Door/ Light Sensor
1
Touch PCAP
VANTA
TOSPV-2152-PS1AW6Q
21,5" 16:9/ Embedded Open Frame Touch/ PCAP 10P/ VANTA Series/ Standard Panel 0°+50°-58TNI/ Semi-Outdoor/ 1K Nits/ Antivandal/ Waterproof/ 6mm/ Cooling Fan System
2
Touch PCAP
EDAR
TOPE-2362-1-AW6
23,6" 16:9/ Embedded Open Frame Touch Screen/ PCAP 10P/ EDAR Series/ Standard Panel/ 1K Nits/ Antivandal/ Waterproof/ 6mm/ Light Sensor
1
Touch PCAP
LUNES
TOFSPL-2702-6HG9
27" 16:9/ Embedded Open Frame Touch/ PCAP 10P/ LUNES Series/ Standard Panel 0°+50°-58TNI/ Semi-Outdoor/ 1K Nits/ Antivandal/ Waterproof/ 6mm/ Front Opening Door/ Light Sensor
2
Touch PCAP
BOND
TOFSPB-4302-6HGB
43" 16:9/ Embedded Open Frame Touch/ PCAP 10P/ BOND Series/ Standard Panel 0°+50°-68TNI Op. Temp./ Semi-Outdoor/ Optical Bonding/ 1K Nits/ Antivandal/ AR Anti-Reflective/ Waterproof/ 6mm/ Light Sensor
1
Touch Resistive
MIX
FPPAL-1042
10,4" 4:3/ Embedded Touch Resistive Flat Panel/ LV Series A104SN03 V.1/ 300 Nits 10~60/ 800*600/ Ttl Digital 8 Bit/ MTBF 10Khrs
2