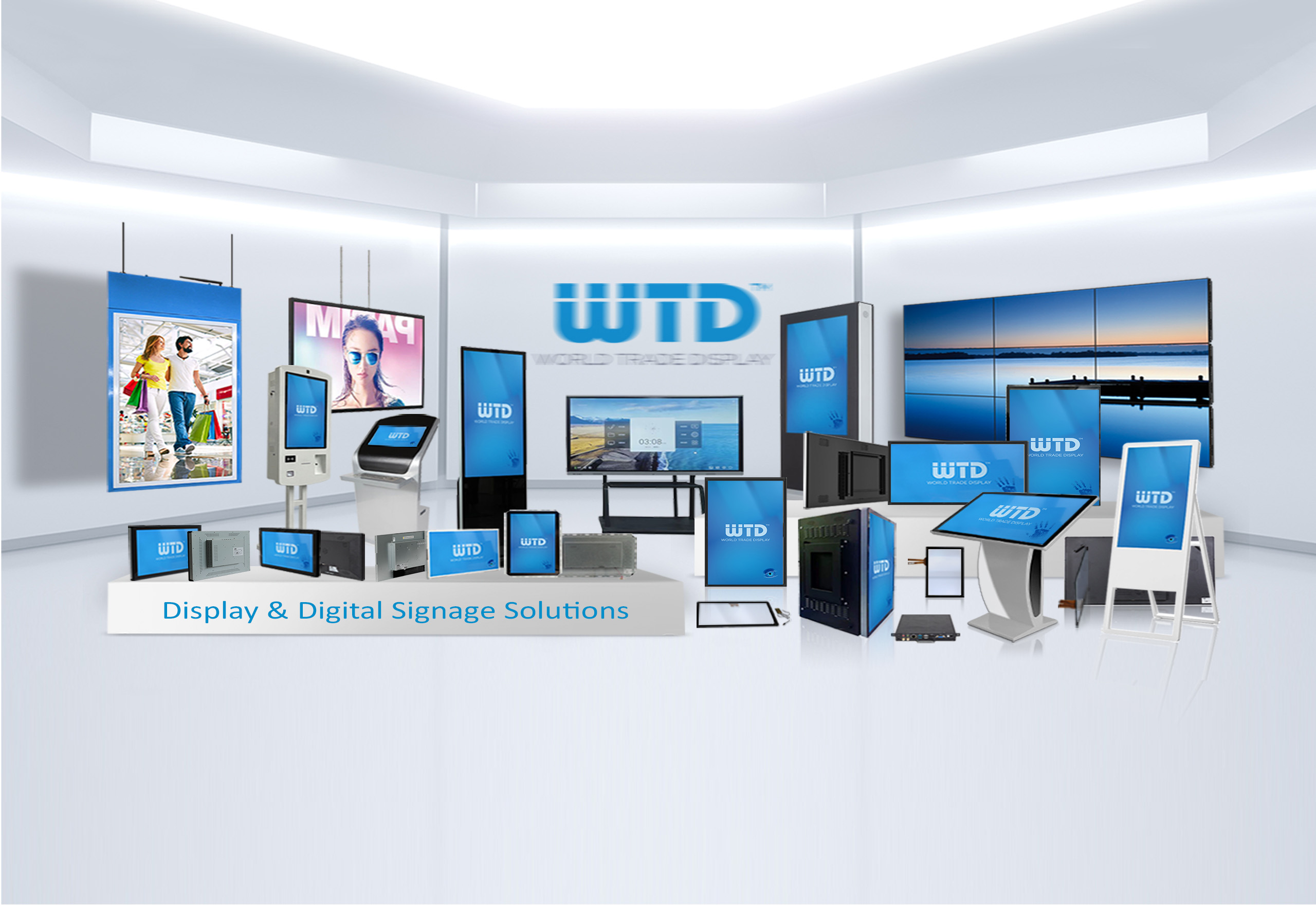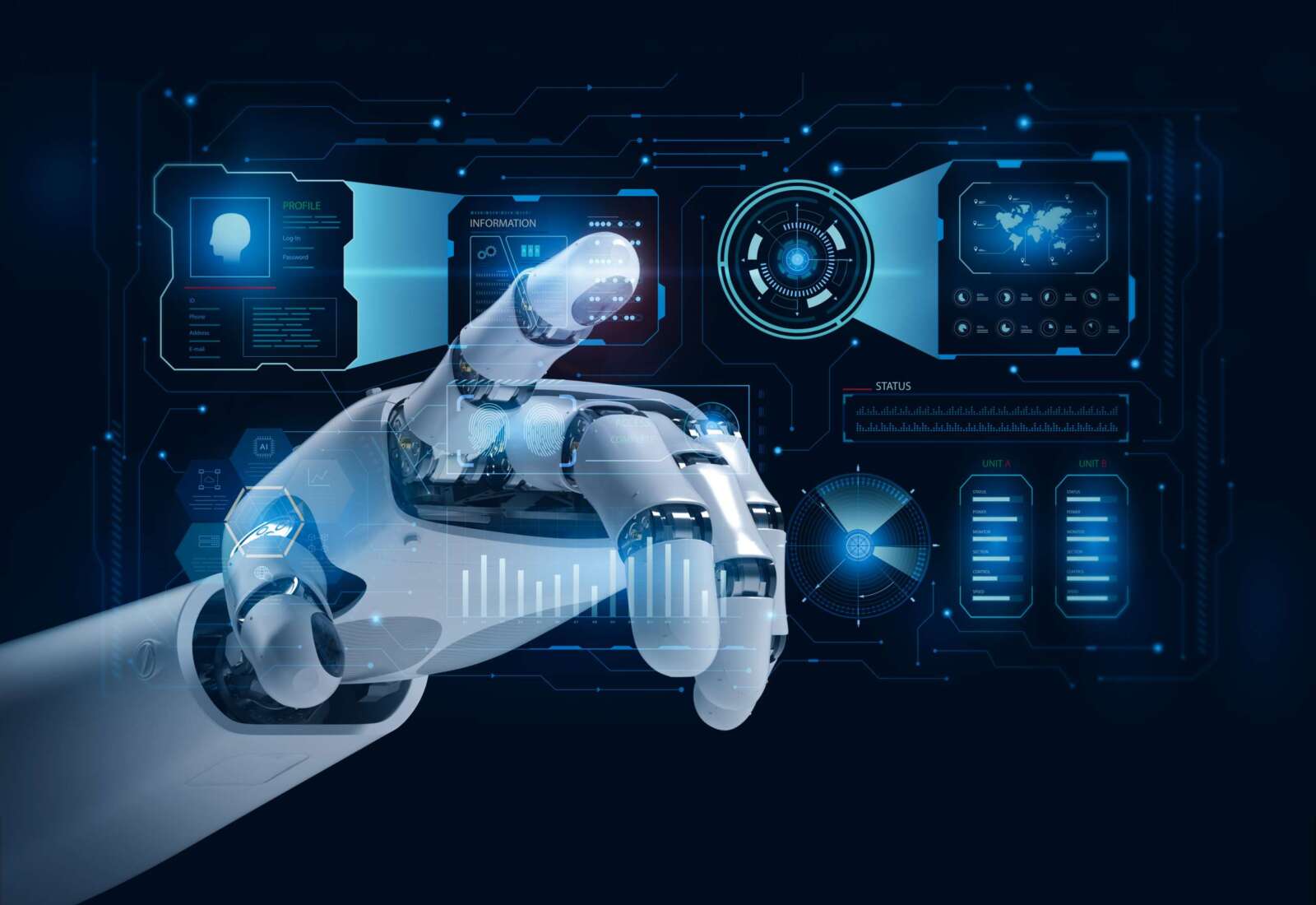 We Design Interactive Displays for your
Professional Solutions
A whole range of displays & interactive touch monitors to create and design your
industrial solutions
Products
Solutions

Digital Transformation
To Design And Improve Our Business
Dynamic Messaging becomes a key strategic asset to improve productivity and
efficiency.
Products
Contact
Your Digital Transformation Company
World Trade Display is your "Digital Transformation Company" that sustains innovation, speeding-up the digital transformation of your business.
WTD accompanies more and more entrepreneurs towards a process of awareness, in which digitization becomes a key strategic asset to improve productivity and efficiency. Thanks to its innovative digital displays, World Trade Display transforms business ideas into interactive experiences that can improve the lives of organizations and people.
World Trade Display, ISO9001 certified company, designs and markets, its own WTD brand, it personalizes interactive solutions in the field of "Display & Digital Signage", involving the user in a unique and professional interactive experience.
Company
World Trade Display is an international player specializing in the design and direct production of displays and digital signage solutions with a high emotional and communicative impact.
Thanks to its strong consolidated sales over the decades and its highly qualified assistance, it's able to cover the needs of over 32 countries around the world. The commercial offer is wide and varied, designing and marketing independently the entire brand range of WTD products, making it able to meet multiple solutions through its products.
Over the years, World Trade Display has developed a special ability to penetrate international markets, by means of strategies and partnerships with more established "panel makers" worldwide, creating with them a broad and deep working relationship, up to obtaining the ability to independently design and offer its own personalized solutions on the international market; developing also operational synergies designed specifically for the customer, based on the best quality/price ratio and also, on the new technologies of the future available.ro a disposizione.
World Trade Display has always invested in new market segments efficiently and promptly, today is ha reached an international leadership position that offers a vast and wider range of products in various technological solutions, which now form an integral part of our everyday life, in an industry where technology continues to seize unlimited possibilities for the future.
Always with more interactive technologies and above all, consistency in designing and developing new product lines, World Trade Display meets and responds also to the constant requests for Dynamic Messaging Solutions.
History
In 1993, the "start-up" year, the core business of the company, then known as WorldTrade, primarily focused in the world of information technology and more specifically on the distribution of basic components for the assembly of personal computers, covering the entire assembly process.
In the '90s, it became one of the most popular companies in Italy that would then contribute to creating the entire national wholesale market of information technology; in the following years, with new digital technologies that gave a boost to several fields of application, the company responded to an ever more complex and frequent demand in the interactive display sector.
In fact, during the 2000s, the company diverted its experience in the exclusive area of displays, this following a precise choice made by the current president and founder "Riccardo Taccardi", leading the company to be a single player of its kind, to contemplate a wider commercial audience and at an international level.
From 2010 onwards, World Trade Display has realized an important process of development, passing from mere marketing to directly designing and manufacturing its entire range of products, now marketed under its own WTD brand.
Special attention was also given to the so-called "Digital Signage", whose demand is growing steadily around the world due to the increasing number of applications and the high usability in public areas such as "Dynamic Messaging Solutions".
Mission
Giving shape to innovative ideas that can make changes to a business, to making a difference everyday, that's why World Trade Display is the ideal partner to support you in the path of digital transformation.
Visual Displays with high emotional impact, innovation in interactive technologies and passion for the world of digital signage, remains our company's focus, where we continue to design innovative display concepts increasingly trendy and high-tech, and develop new business opportunities with our customers for years to come.
Our goal is to propose solutions in the field of display and dynamic messaging to accompany entrepreneurs, towards a process of awareness in which digitization becomes a key strategic asset to improve productivity and efficiency. A mission that we at WTD perform with passion because we believe in the cultural and social value of innovation, in technology as a source for development also for the smaller companies.
We invest in the future and we want to conquer it, with you …
… that's why World Trade Display projects aren't just simply in step with the times, but a step ahead!!!
BRING YOUR CUSTOMERS TO THE RIGHT SOLUTION
World Trade Display is one of the major players in the field of interactive solutions and digital signage, which designs, and markets products directly developed for industrial realities.
The system integrators in turn develop 360-degree solutions for their customers, develop ideas in different sectors and commercial landscapes, which are more in need of stable and reliable industrial suppliers over time, to realize new ideas and projects, such as those illustrated here below.
Design
World Trade Display designs and markets directly, both built-in and wall mounted industrial products, to better implement the different types of projects in various industries. Being able to also give a touch of elegance, as well as being simple to install, it's now possible, thanks to new industrial displays by World Trade Display and its innovative ultra-thin design.
Embedded
When we speak of so-called "Embedded" recessed displays, it intends displays arranged on both a horizontal and vertical retractable plane. The manner in which tops are recessed is more differentiated and customized nowadays, for this reason WTD with its own solutions interprets the best, which are and which features are needed to support the new recessed display designs requested by companies.
In fact, the unique recess of the WTD collection, generates a solution of great aesthetic impact and is easily adaptable to profiles in aluminum, iron, glass and wood; allowing for a larger surface area available due to the absence of edges. Also, cleaning and hygiene are simpler and faster, since there are no protrusions that can gather dust and dirt. The collection obtains an innovative look and a more inviting design in the industrial world.
Wallmount
More specifically, the display mounts designed by WTD,  so-called "Wallmount", in recent years have increasingly been used in industrial applications, not only for practical reasons but also because they allow for the best use of available space on which to display their information, as well as the need to live the public environment in a simple way, in front of new interactive solutions in constant change in which greater practicality and information reception is expected. In this context, the use of wall displays designed by WTD are able to satisfy and fulfill the need to delimit discreetly environments and to inspire an immediate sense of involvement, especially in areas thought to be more experienced, such as public areas or more generally all those areas intended to distribute consumer and dynamic messaging products at the same time.
BUILDING SMILES
A large company is always guided by great people, and these people have the ability to lead large companies, it is up to us to show you how.
We invest in the future and we want to conquer it with you, that's why we accompany entrepreneurs and managers of human resources, towards a process of awareness in which digitization becomes a key strategic asset to improve productivity and efficiency.
Riccardo Taccardi - Founder
Riccardo Taccardi, son of a Carabinieri officer and stay-at-home mother with an older sister and a degree in telecommunications with training in "Industrial Communications". His first job began as a pianist in various "Piano Bar" of northern Italy in the '80s, working with diverse and multiple Soul Music bands & professional songwriters...

Anticipating new trends in the world
World Trade Display has developed a multidisciplinary team composed of professionals from different backgrounds, always in the technology sector, however specialized in different fields, from the initial development of new projects up to the more strictly commercial areas. Our work has always been to anticipate new trends in the world of digital signage and integrate new ideas with customer needs, leveraging our previous experiences originally created in the world of information technology...
News & Events
News and events from the information technology sector; a meeting point and an inspiration to rediscover with all those who work in the technology industry, from new productions and projects created and designed by WTD along with its customer base, up until discovering all new technologies available in today's market and the future of digital display and signage solutions.
Contact us
Find out our office
Contact us to develop together with us your next industrial project!
World Trade Display covers a wide range of strategic alliances with customers worldwide to ensure a steady and stable relationship over time and in the same manner is an industrial partner that designs and produces directly all display & digital signage solutions worldwide, always ready for delivery already in Italy.